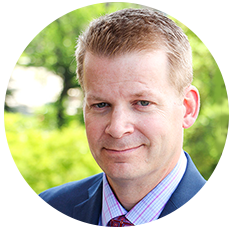 Ryan Evans
BS Psychology
President
Utah Solar Energy Association (USEA)
Ryan Evans joined the Utah Solar Energy Association (USEA) in July of 2016 and serves as the president. In his role, Ryan provides leadership, direction and management for all aspects of USEA activities and is responsible for seeing that the strategic initiatives and policies of the Board of Directors are effectively implemented. Specifically Ryan leads Utah Solar's strategic & operational strategy; board, member, and external relations; advocacy & public policy; administration; and business development.
Prior to joining USEA, Ryan spent thirteen years as an executive with the Salt Lake Chamber, Utah's largest business association. Ryan is a regular speaker, both locally and nationally, on such topics as the business and economic case for clean air, Utah's nationally recognized business environment, and the state of small business in Utah, amongst others. Specifically, Ryan is recognized as one of the leading experts on the economic impacts of clean air in Utah and has been invited to the White House to present on that very subject.
Ryan is a graduate of the U.S. Chamber of Commerce Institute of Organization Management, a four-year management program, was previously recognized by Utah Business Magazine as one of Utah's 40 Under 40 Emerging Leaders, and serves on many boards of directors throughout Utah and on a national level.
Ryan attended the University of Vermont and graduated with a bachelor's degree in psychology from the University of Utah.
Additionally, Ryan is a Strategic Advisor for Opus Strategy Group and was formerly the co-owner of the Firehouse BBQ Grill and Wasatch Smokin' Company.