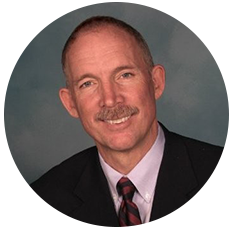 Randy C. Emery
Friend of CSBS
Senior Vice President & Surety Division Manager
The Buckner Company
Randy has spent more than 25 years in the commercial insurance and surety industry with a specialization in the construction industry. Currently Senior Vice President and Surety Division Manager for The Buckner Company, Randy provides risk management and surety services to commercial and residential contractors. Randy's service to his clients includes: risk and financial management consulting; negotiating and marketing commercial insurance risks with various insurance companies; and contracting with surety companies as well as the end buyer. He has developed a specific expertise in developing systems and procedures for construction insurance and surety business administration.
Prior to entering the commercial insurance business, Randy spent 15 years in the commerical banking and finance business. This experience included being the head of corporate banking for First Interstate Bank and Citi Corp in Utah. His responsibilities included oversight of all major commercial lending, international banking, and cash management services.
Randy has also spent better than 20 years consulting with and serving on both for-profit and non-profit boards. These experiences have included the Utah State Bar Peer Review Board, Payment Tech USA, WEX Bank, Westech Engineering, Med One Group, Associated General Contractors, Associated Building Contractors, Judge Memorial High School, and others.