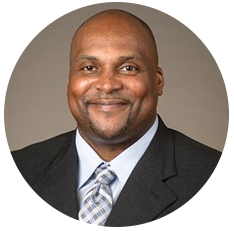 Keith Embray
BS History; MS Sociology
Assistant Athletic Director for Student-Athlete Welfare and Development
Penn State University
Keith Embray is in his first year at Penn State University, as the Assistant Athletic Director for Student-Athlete Welfare and Development (SWD), having been hired to the post in August 2015. Embray previously served as assistant athletic director for student services at the University of Central Florida, and associate director for student-athlete welfare and development at the University of Notre Dame. Prior to working in college athletics, Embray served as a program coordinator for the federally funded McNair Scholars Program at Westminster College, and taught undergraduate sociology courses with an emphasis on sports & society and popular culture.
In his current role, Embray provides assistance in the total development of Penn State's 800+ student-athletes, representing 31 varsity sports. Embray is responsible for programs that foster the cultivation of skills that prepare student-athletes for life beyond college and athletics, as well as providing resources to succeed academically, athletically and personally at Penn State.
Embray is a graduate of the University of Utah where he earned a bachelor's degree in history and a master's degree in sociology. He also holds an MBA from Westminster College.
While at Utah, Embray was a member of the Running Utes' football team, and was elected as a team captain in his senior season and was voted the team's defensive MVP that same year. Embray also was a two-time All-Western Athletic Conference and all-academic selection as a defensive-lineman. He went on to play seven years of professional football in the Canadian Football League, Arena Football League and National Football League.
Originally hailing from San Diego, Calif., Embray currently resides in State College, PA. and enjoys movies, music, and college sports.