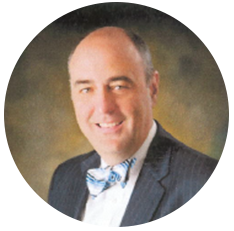 Jim Divver
BS Political Science
Senior Vice President
Government Relations for Zions Bank (NASDAQ: ZION)
Jim Divver is the Senior Vice President of Government Relations for Zions Bank (NASDAQ: ZION). He oversees all aspects of the government relations for leveraging the customer base in the Zions Bank footprint. His efforts have yielded over $2.7 billion in revenue for Zions. He is a member of the company's Zions lnsurance Committee and Trust Committee.
Divver's expertise includes insurance, wealth management, public finance, demand and time accounts, Foreign Exchange and Health Savings. During his tenure at Zions Bank, he has overseen the Sales Resource Team, Private/Executlve Banking, New Business, Zions lnsurance Agency and Zions Government Relations.
Before joining Zions Bank in 2001, Divver was Vice-President of Sales for First Security Corporation, where he led non-traditional sales in Private Client Services. His efforts there exceeded fee income projections by $500,000 and grew assets by over $100 million.
Divver holds a bachelor's degree in Political Science ("a useless degree," he has been known to say) from the University of Utah. He holds licenses in Property, Casualty, Life and Health lnsurance.
Jim Divver serves on a number of boards and advisory boards. These include the Downtown Alliance Board, Community Nursing Services Board, Deseret Fountain Board, Guadalupe School Board, American Lung Association, University of Utah Business School Alumni Board, Hale Center Theatre Advisory Board, Utah League of City and Towns Advisory Board, and the American Bankers Health Savings Account Council Board. ln 2010, he received The Zions Bank prestigious "Roy Simmons" Community Award.