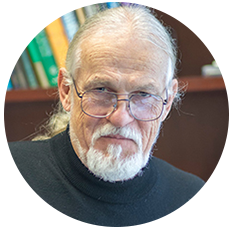 Douglas L. Anderton
BS Economics; MS Economics; PhD Sociology
Chair of the Department of Sociology at the College of Arts and Sciences
University of Utah
Dr. Douglas L. Anderton, a renowned researcher in the growing field of social epidemiology and epigenetics, is the new Chair of the Department of Sociology at the College of Arts and Sciences.
Dr. Anderton was drawn to USC's College of Arts and Sciences to chair what he says is a "very good sociology department with a storied history. Playing a role in its transition is very appealing. I came to make a difference."
He comes to the College of Arts and Sciences from the University of Massachusetts-Amherst where he served as associate dean for research in the College of Social and Behavioral Sciences and as director of the Social and Demographic Research Institute.
Anderton is a Fellow of the American Statistical Association and an elected member of the Sociological Research Association. He earned an undergraduate degree in economics, a master's in economics, and a Ph.D. in sociology, all from the University of Utah. He taught at the University of Chicago for 6 years before moving to the University of Massachusetts-Amherst where he has taught for the past 21 years.
Anderton is well known as a demographer and statistician. A major portion of his research has focused on historical demography and population health. His contemporary research focus grows from his extensive work on environmental justice and environmental health issues and involves the exciting new field of social epigenetics.
Anderton's recent research has focused on the social and environmental factors causing epigenetic damage related to the risks of breast cancer. He and his colleague Dr. Kathleen Arcaro at UMass-Amherst are studying the biochemical makeup of breast milk and epigenetic damage to breast cells among a large population of high-risk nursing women along with their social history. Already their work has found epigenetic damage to tumor-suppressing genes. Their findings could have implications for future non-invasive testing and diagnosis of breast cancer.
His work has attracted funding from the National Science Foundation, the National Institutes of Health, the Department of Defense, the Environmental Protection Agency and the AVON Foundation, among other sources.
He and his wife, Terri Fain, an accomplished oil painter, are enjoying settling into life on a farm in Blythewood with their two dogs, Rio and "the old girl" Mesa.