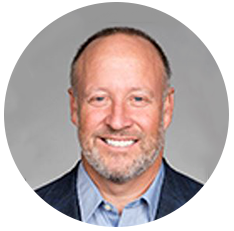 Mark Hardy
BS Political Science, Economics
Managing Director
Deerwood Capital Group
Mark has spent his career in the Private Equity Market, either as a Private Equity Investment Professional or as an Advisory Consultant to Private Equity Firms and privately held businesses. Most recently Mark assisted privately held businesses prepare for realization, develop exit strategies and execute sales. Prior to serving as an Advisory Consultant, Mark spent over 25 years with Aurora Capital Group. Mark was a partner in Aurora's Private Equity fund where he led teams in acquiring and exiting over 100 businesses, formulating and implementing strategic and annual plans and developing exit strategies. While with Aurora he also helped develop the Aurora Portfolio Oversight and Operating Program and managed the creation and development of the Aurora Operating Network of Professionals. He also served on several portfolio company boards.
Throughout his business career, Mark has focused on developing and implementing growth strategies. He has helped increase the value of companies in a number of industries including manufacturing, industrial distribution and business services. Mark began his career at Bain & Company, where he developed and implemented revenue growth strategies and also conducted market due diligence for strategic and private equity buyers. Mark served as a Judge for the Ernst & Young Entrepreneur of the Year Program for the Los Angeles Area from 2005 through 2012.
Mark earned an MBA from Harvard Business School and graduated summa cum laude with a BS in Economics and a BA in Political Science from the University of Utah. Mark and his wife, Shelley, have four children.