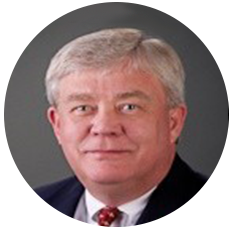 Gary Thorup
BA Political Science
Shareholder, State & Local Tax Attorney, & Registered Utah Lobbyist
Durham Jones & Pinegar
Gary R. Thorup is a Shareholder at Durham Jones & Pinegar. For more than thirty years, Mr. Thorup's practice has focused on federal, state and local taxation, administrative law and government affairs.

Thorup is a frequent speaker/presenter at local and national tax-related conferences. He has authored articles and made numerous presentations related to his practice areas. He has also served on and chaired numerous practice-related and community service boards including his current service as the immediate Past Chair of the National Association of State Bar Tax Sections, an ABA Tax Section liaison organization, and as a member of advisory boards for the University of Utah's College of Social and Behavioral Science and College of Science.

Thorup recently returned from Washington, DC where he attended the annual tax conference sponsored by the National Association of State Bar Tax Sections (NASBTS). Mr. Thorup is Past-chair of NASBTS and continues to sit on its Executive Board. At the Washington, DC conference, Mr. Thorup arranged for and moderated a session entitled the "Affordable Care Act – Issues and Concerns" and was a presenter at a session entitled "Federal and State 'Responsible Person' Liability Determinations".