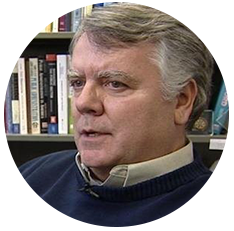 David Patton
BS Political Science; BS Economics; PhD Political Science
Executive Director
Utah Department of Health (UDOH)
Dr. W. David Patton has served as executive director of the Utah Department of Health(UDOH) since March 2011. As director, Patton oversees nearly 1,000 health department employees with the goal of helping Utah become the healthiest state in the nation. The department oversees more than 100 programs, each operating out of several key divisions: Disease Control and Prevention, Family Health and Preparedness, Medicaid and Health Financing and the Center for Health Data. While the agency's many programs are diverse, ranging from anti-tobacco efforts to assisting children with special health care needs, to licensing day care facilities and ensuring the state's most vulnerable residents have access to health care, the mission of UDOH is consistent: Help Utahns enjoy the best health possible.
Prior to his appointment as executive director, Patton served for two years as the UDOH deputy director, overseeing daily operations. Previously, he was the director of the Center for Public Policy and Administration (CPPA) and Research Professor at the University of Utah. Patton was a special advisor to Governor-elect Jon Huntsman Jr.'s Gubernatorial Transition Team and the first executive director of the Utah Policy Partnership - the Governor's "Kitchen Cabinet." He has worked professionally in the private sector and with state and local governments and has work experience ranging from agency management and labor negotiations to policy research and analysis. Patton has taught at Boise State University and the University of Utah during the last twenty years.
Patton holds four degrees: Bachelor of Science degrees in economics and political science from the University of Utah, a Master of Public Administration from Brigham Young University and a Ph.D. in political science from the University of Utah.
He and his wife of 38 years have seven children and 16 grandchildren. In his free time, Patton enjoys spending time with his grandchildren and exploring Utah's great outdoors while biking, hiking and rock hounding.