High Profile Candidates Drawing More Attention to Primary Elections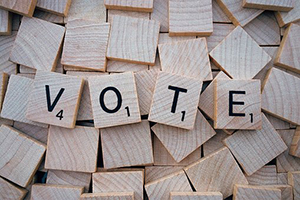 Voter participation is up this election season. "Clearly, the Romney-Kennedy primary is the one that is attracting attention. We're actually getting TV commercials and people are talking about it," said Matthew Burbank, assistant professor of political science. Typically with a June primary, "people are thinking about their summer vacations or whatever else they're doing," not voting.
Burbank said by-mail voting is seen as a boost to voter turnout. "Voting by mail has been an option that voters seem to like. It generally has led to higher turnout," he said. "It's a pretty convenient way to vote. You don't have to go anywhere on Election Day." Read more.